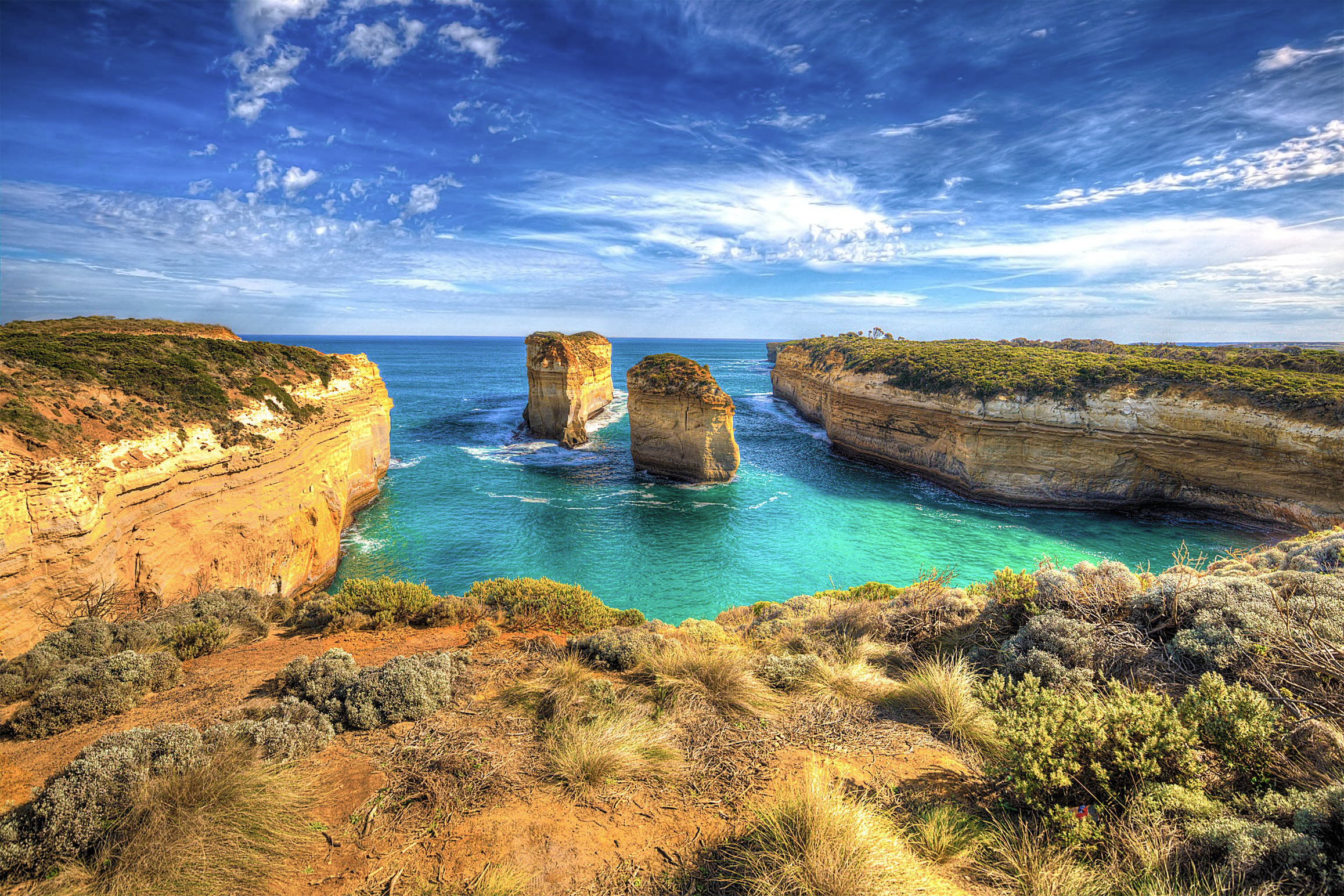 Journal #50: Melbourne
4/20/16
Cover Photo: "Roll Up"
Killer Animals Spotted: 0
American Tourist: "We have some open days after this- should we go to Adelaide?"
Paul (Guide): "Don't go to Adelaide. That's where Aussies go to die".
Day number 50 was spent on the Great Ocean road, which is a 250km road that runs on the Southern Coast of Australia in Victoria. Victoria is the 4th Australian state that I've visited so far and it is known for both its farmland and beautiful coastline.
Due to some kind of mix-up with the tour buses, our bus of 18 actually did the coast in reverse (i.e. we left Melbourne, but then took the highway to the end of the Ocean Road and came back down it), which was awesome because it meant that every place we visited was completely empty (it was hilarious- right at the halfway point in the day we passed a long line of no less than 50 tour buses going to all of the spots we had visited in the morning). So even though it was completely unintentional- thank you Go West Tours for the great itinerary!
Also of note: our tour group was almost 50% American, which is extremely unusual. Of the tours I've been on over the past 50 days, this is the first one that's had more than two other Americans on it. Normally the make-up is 70% European women, 20% British couples, and 10% other.
Anyways, the first stop along the way was the famous "12 apostles:"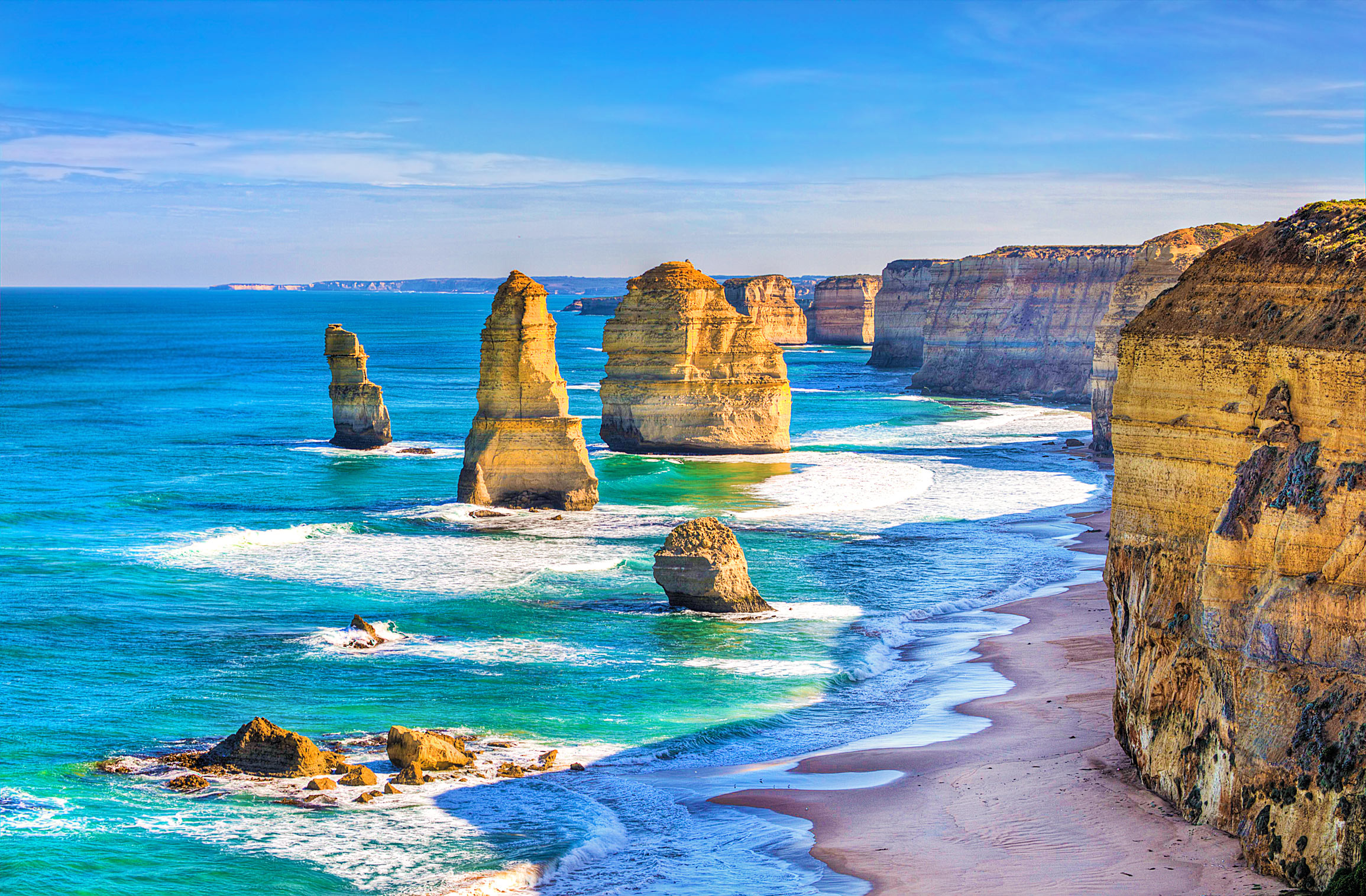 As you can see in the photo- there is in fact only 5.5 apostles. Apparently this is due to the angle of the viewpoint- according to our guide (Paul) if viewed from the Ocean you can see all twelve.
We also visited the nearby Loch Ard Gorge-which is today's cover photo.
Loch Ard Gorge was also our first introduction to our guide's alter ego, "DJ Paul." DJ Paul would often subtlety play music in the background when doing his talking points. A couple notable examples: Playing the song from "Titanic" when discussing the love story behind the naming of the Gorge, playing "Go West" by the Village People when discussing other upcoming tours (the company is called Go West), and finally playing "Time of my Life" (from Dirty Dancing) when asking us to leave a review on Trip Advisor.
The road back to Melbourne is scenic but not particularly noteworthy. The farmland actually looks a lot like the land east of Auckland- big green rolling hills dotted with sheep and cows.
We did make a quick stop at an area called "Kennet River"- which is historic, not just for what is there but for what it will cause me to do on this blog: For the first time in 50 journal entries, I am issuing a correction.
You see- back when I was in Sydney (days #31-#34 for those keeping track) I posted a picture of a Koala in captivity, because I noted that I was "unlikely to see one in the wild." Well low and behold, thanks to the eagle eyes of our guide Paul; we spotted this wild Koala at the very top of a Eucalyptus Tree in Kennet River: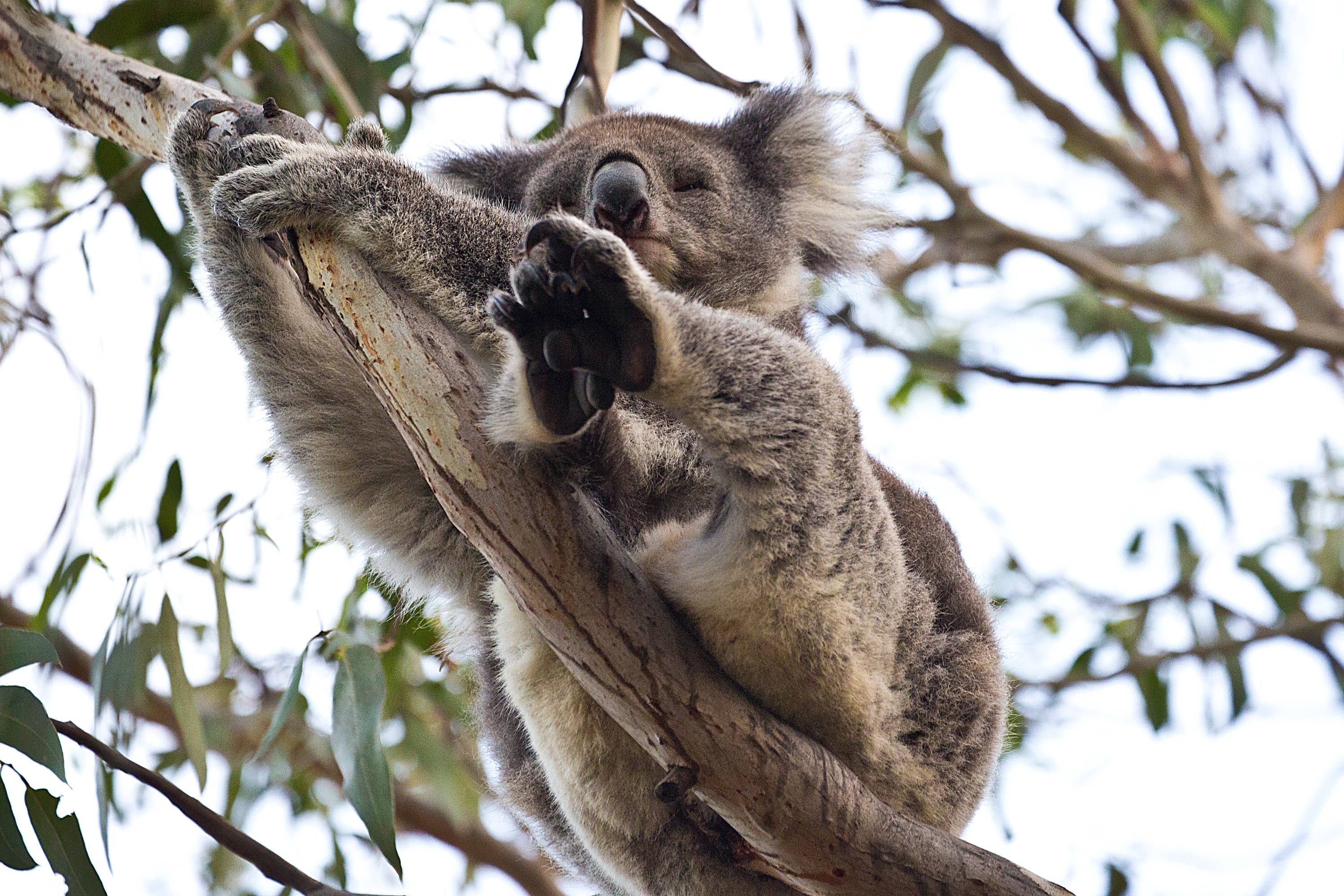 So dear reader- I apologize: you can see wild Koalas- it's just not easy ☺!
Tomorrow will be my last blog in Melbourne before heading to Tasmania- talk to you all then!
Cheers,
MB