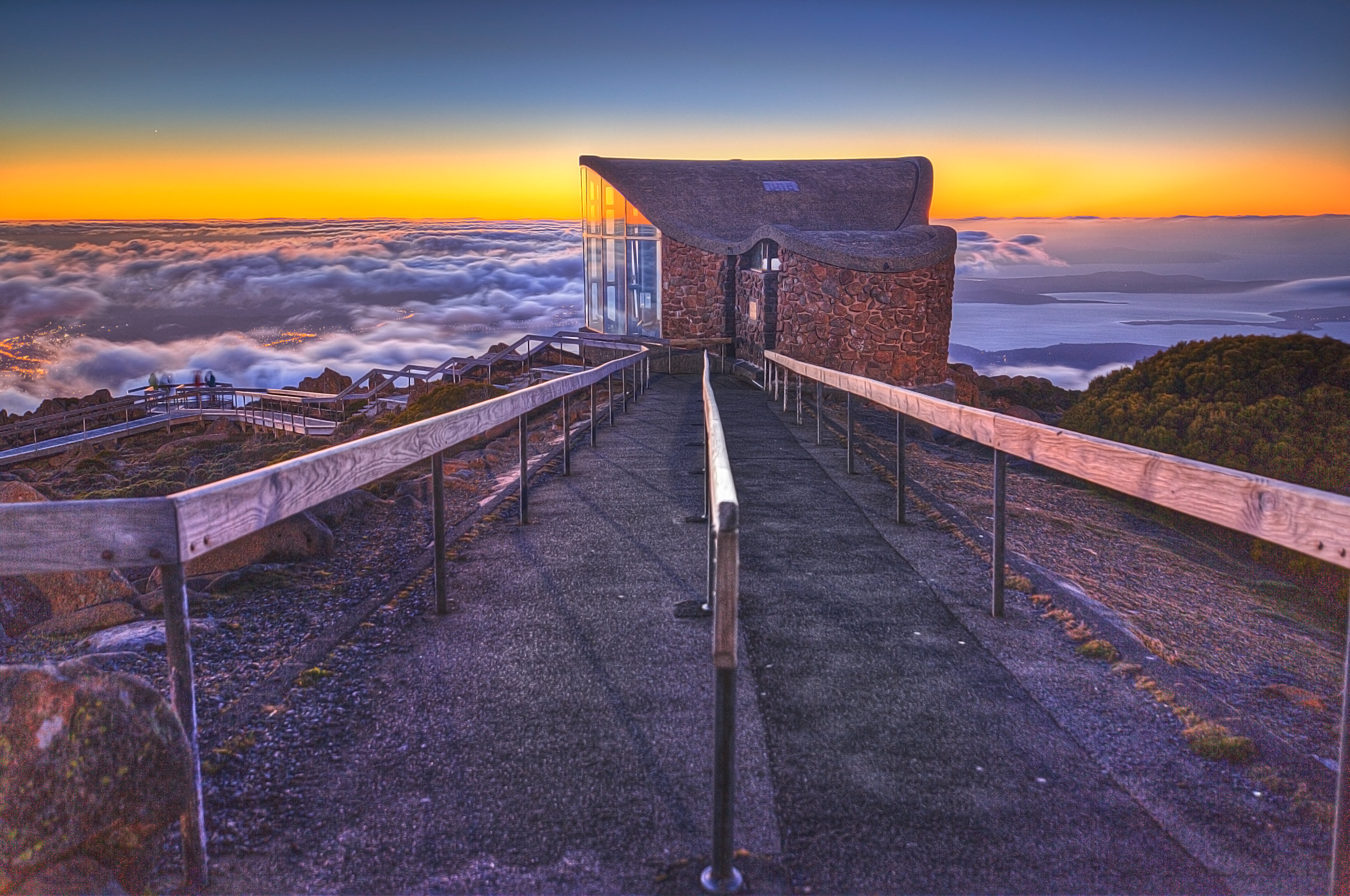 Days #52 and #53: Tasmania
Journals #52 and #53: Tasmania
4/22/16-4/23/16
Cover Photo: "Started from the Top, Now I'm Here"
Killer Animals Spotted: 0
Tasmania is a strange place. Let me elaborate by starting with its main city, Hobart:
Hobart is like a small city disguised as a large city. There are more parking meters than people, and every parking spot is empty. Their parking rates would put New York City and San Francisco to shame- $2 for 30 minutes? Really Hobart? Let it be known- if the Pope ever comes to Hobart- they are prepared to profit!
Also worth mentioning- the city wakes up at like 10am and shuts down at around 4pm. By shut down, I mean even the streetlights turn off. I was walking around at 5pm tonight (a Saturday) and it looked like a scene from a zombie apocalypse or the Purge.
But I digress… Tasmania itself is a strange place- outside of the main cities (there are 2- Hobart on the South side of the Island and Launceston on the North side), there is mostly just farmland and national parks. There are also quite a few wild animals just roaming about- I got up at 5am to drive to the top of Mount Wellington (today's photo) and all along the way I was dodging wallabies (mini-kangaroos), pademelons (even smaller kangaroos), and wombats (they look like giant guinea pigs) on the road.
It is also pretty cold here- at the top of Mount Wellington, it was 20 degrees (F) with a solid cold breeze coming through. It does warm up slightly, but I wore a jacket pretty much all day.
Most things worth seeing in Tasmania are in the center of the Island, so regardless of whether you start in Hobart or Launceston, having car or organized transport (tour, bus, etc.) is a must. After travelling up the top of Mount Wellington (just outside of Hobart), I headed over to Russell Falls, which is in Mt Field National Park (approx. 1.5 hours from Hobart).
I got there right when the park was opening (approx. 8am) and no one was there- so I wandered around all by myself for about 2 hours. The cool thing about this is that the wildlife completely ignored me- on about 5 different occasions a Wallaby hopped right in front of me, gave me a once over, then bounced off into the woods (it's quite funny to see them hopping around- they look like giant rabbits).
On the downside- Russell Falls, at least in comparison to some of the waterfalls I saw in the Northern Territory of Australia and the Southwest of New Zealand, is pretty tiny. I was told by one of the park guides that it "gets bigger after rain storms" but to me that's basically the nature guide equivalent to saying "I'm a grower not a shower."
There are two other waterfalls in the park- neither is worth seeing. The coolest thing about the park is the wildlife- so get there early! I saw at different times Wallabies, Wombats, Hawks, and a giant bird that looked like a Toucan.
After that I attempted to get to the Franklin-Gordon Rivers National Park which is (allegedly) an hours drive from Russell Park. However, after driving around it for about two hours- neither my GPS nor I could find the entrance to the park. On the positive side- the fall scenery of Tasmania is stunning- all of the trees have these beautiful yellowish leaves on them. I didn't stop long enough on the road to get a photo today, but before I leave I'll attempt to get a picture of one of these trees!
Tomorrow I'm doing a full-day organized boat tour of the Tasman Peninsula and honestly I'm a bit relieved- I thought I would be happy to be back behind the wheel of a car after not driving for a month (since Rotorua), but honestly it really just heightened my travel fatigue, as finding places to get breakfast and lunch on the road in Tasmania was difficult and tiring. So tomorrow I will be happy to not have to do any of that!
So long for now!
Cheers,
MB