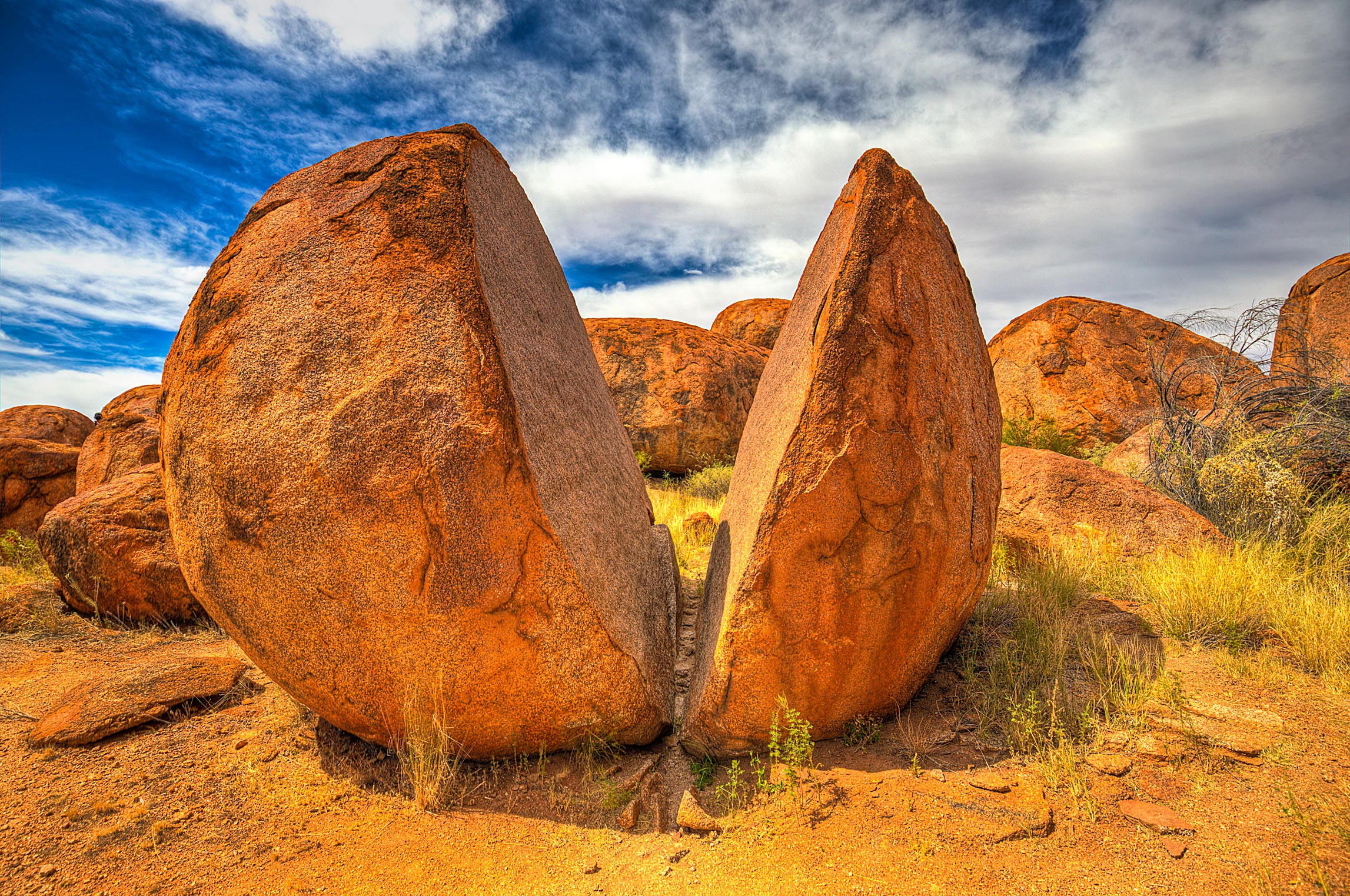 Journals #43 and #44: The Outback
Journals #43 and #44: The Outback
3/13/16-3/14/16
Cover Photo: "Let it Rock"
Killer Animals Spotted: 2
**This is part 1 of 2 of my 5-day camping trip in the Australian Outback**
**Authors Note: This journal entry is a bit boring since roughly 90% of these two days was spent on the road. The next one is a lot more interesting. **
Welcome to the Outback! Today I started what will be a 5-day (4 night) trip through the Australian Outback. Officially known as either the "Red Centre," "Northern Territory," or simply "Place where everything wants to kill you," the Outback is a massive state dominating the center and North of Australia.
During this 5-day trip I will be covering over 2000 miles of land- most of which by bus. For the initial two days I traveled with a group of ten tourists and one guide (Chris) from Darwin to Alice Springs (the largest town in the center). This is about a 930-mile drive that will cut through Katherine (national park) and more importantly, the famous "Devils Marbles."
As far as I can tell, there is only one road from Darwin to Alice Springs and it is a boring one: endless miles of grass, rocks, and scorching heat. To break up the journey and to give our poor guide Chris a rest (he unfortunately had just come back from a 2-day trip the day before leaving for this one) we stopped at two different swimming spots: Edith Falls (which is a massive waterfall) and a hot spring (forgetting the name- but it was some strange cross between a natural spring and a community swimming pool).
Those two stops pretty much took up the first day. At night we stayed at the famous Daly Waters motel, which is a tiny outdoor motel right in the middle of nowhere. The good news is that they had beer- so all was not lost ☺.
The next day was the longest of the trip- 600 straight miles of driving. Along the way we stopped at the awesome "Devils Marbles" which are large, smooth rock formations that are (at least) several million years old. Today's photo is of one such formation, but here's a few more: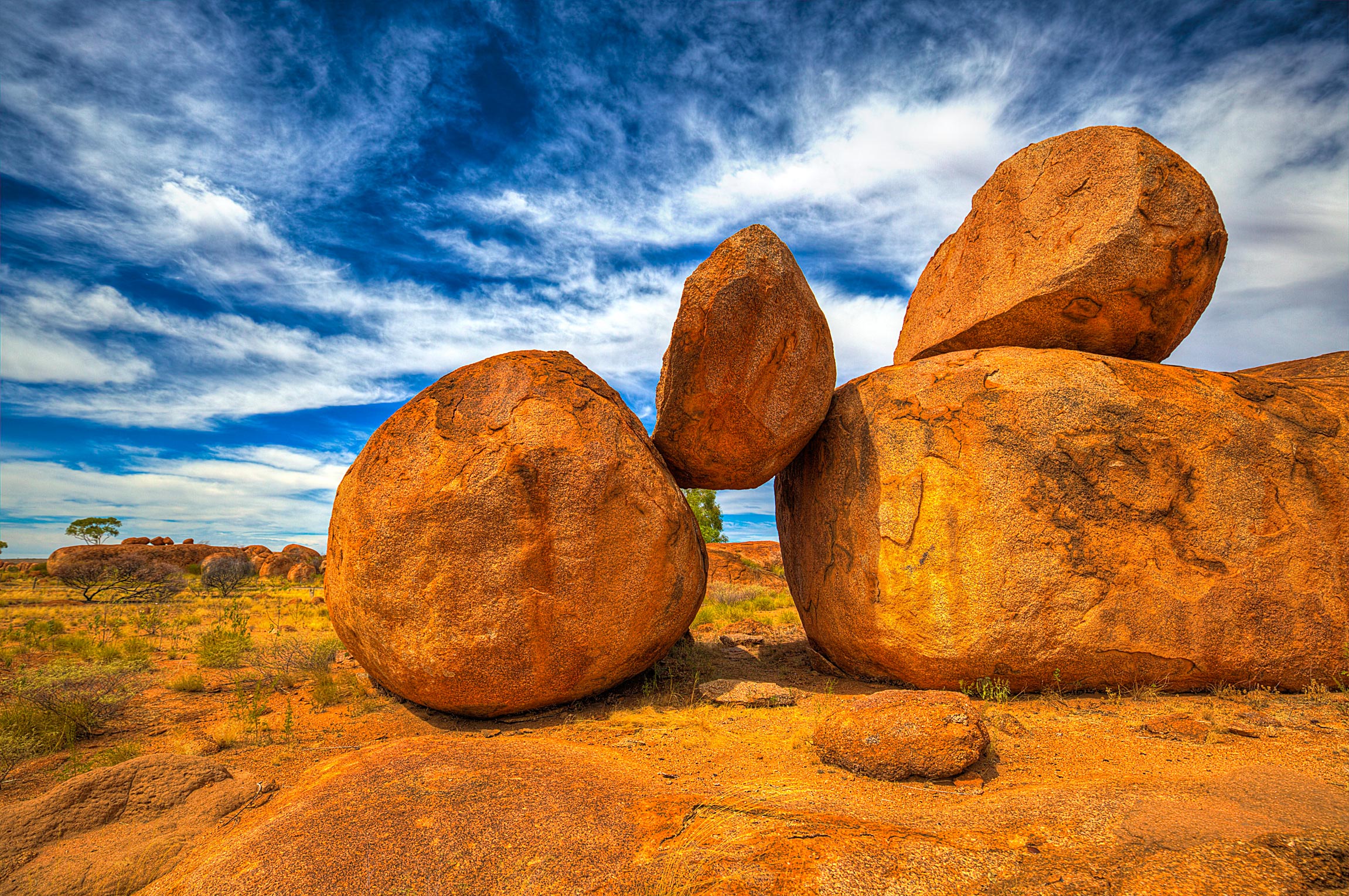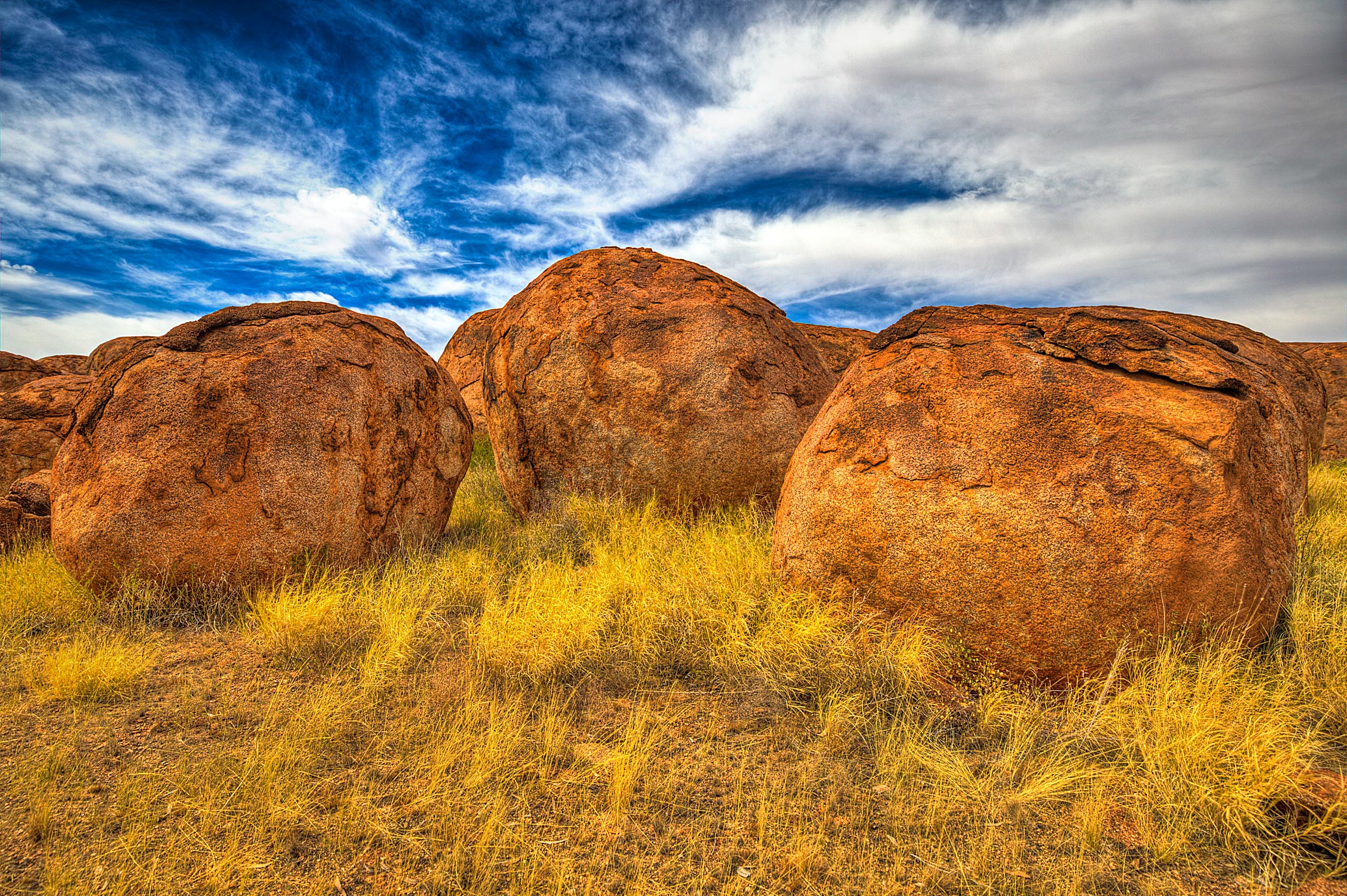 We ended the second day in Alice Springs. Tomorrow begins the real part of the trip- traveling to Kings Canyon and Uluru!
Peace,
MB