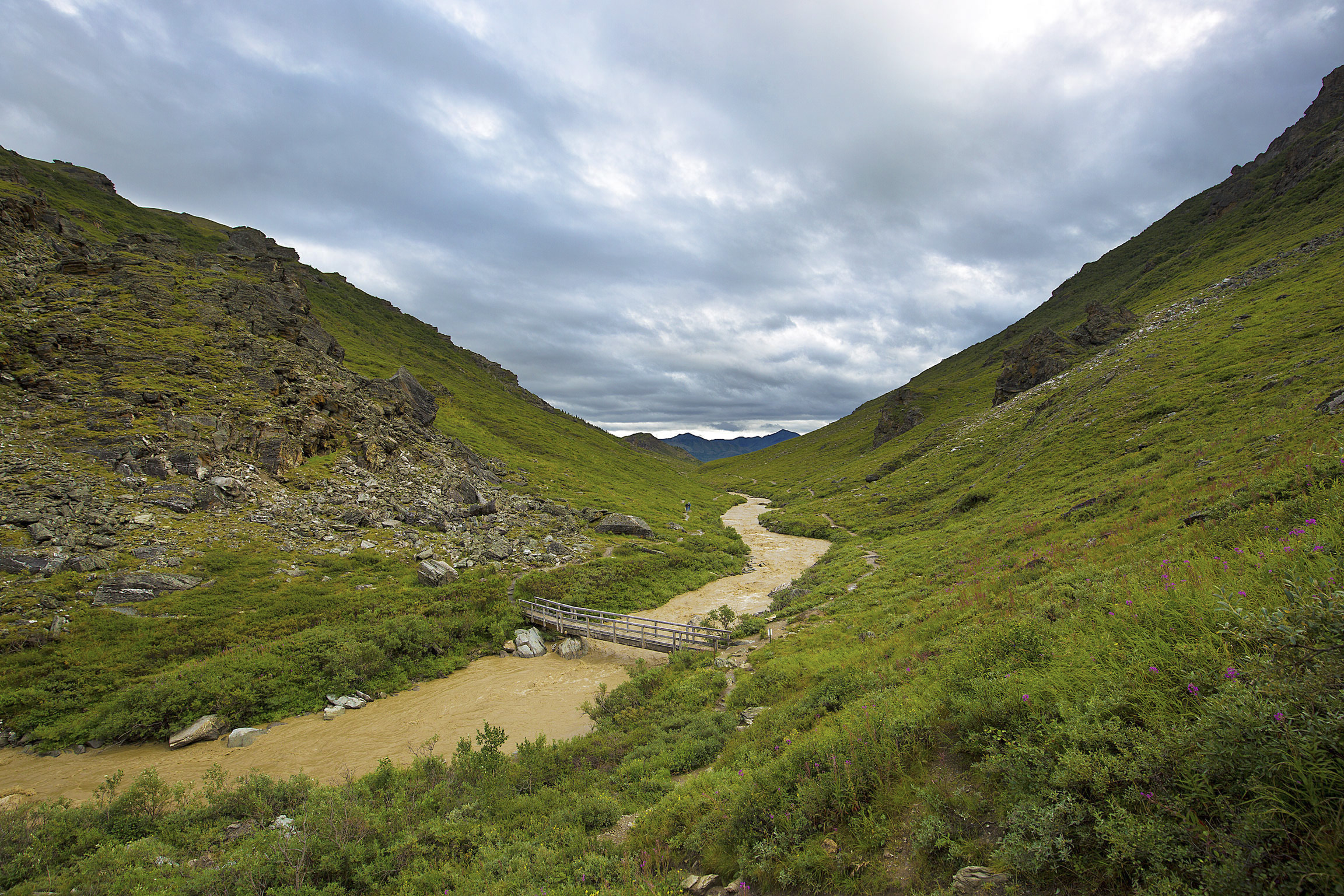 Full of giant mountains, dramatic valleys, and roaring rivers, Denali National Park in is a celebration of everything that makes Alaska great.

Alaska can be a daunting place to visit: it is more than twice the size of Texas, has less roads than New Hampshire, and is almost completely surrounded by gigantic mountains and glaciers. When you look out the window of any regular commercial flight from Seattle to Anchorage or Fairbanks, it instantly feels like you've been transported into some kind of extreme snowboarding documentary:
This is my third trip to Alaska since I started traveling to National Parks and while many of the Parks I've visited here have required complicated travel logistics like scheduling bush planes or taking ferries, Denali can actually be visited by car, making it probably the most visitor friendly National Park in the State.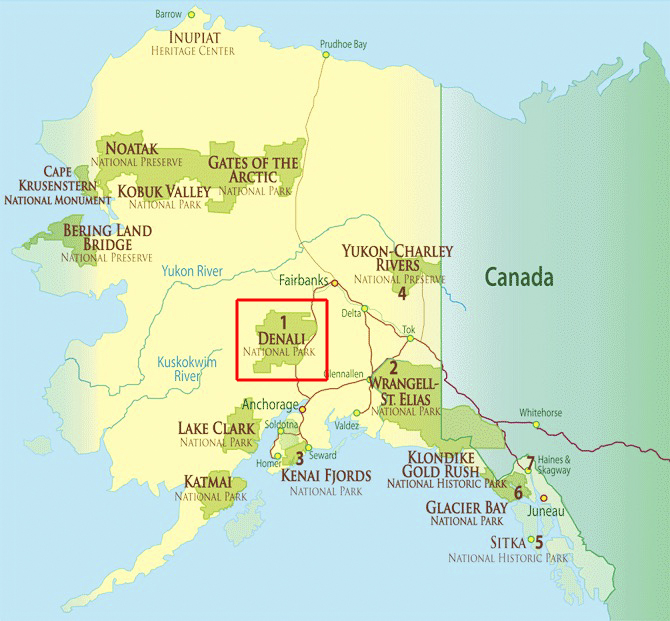 I travelled to Denali from Fairbanks (a roughly 2 hour drive) and after driving through some of the heaviest rain I've ever encountered; I emerged in one of the most spectacular valleys in the National Park system.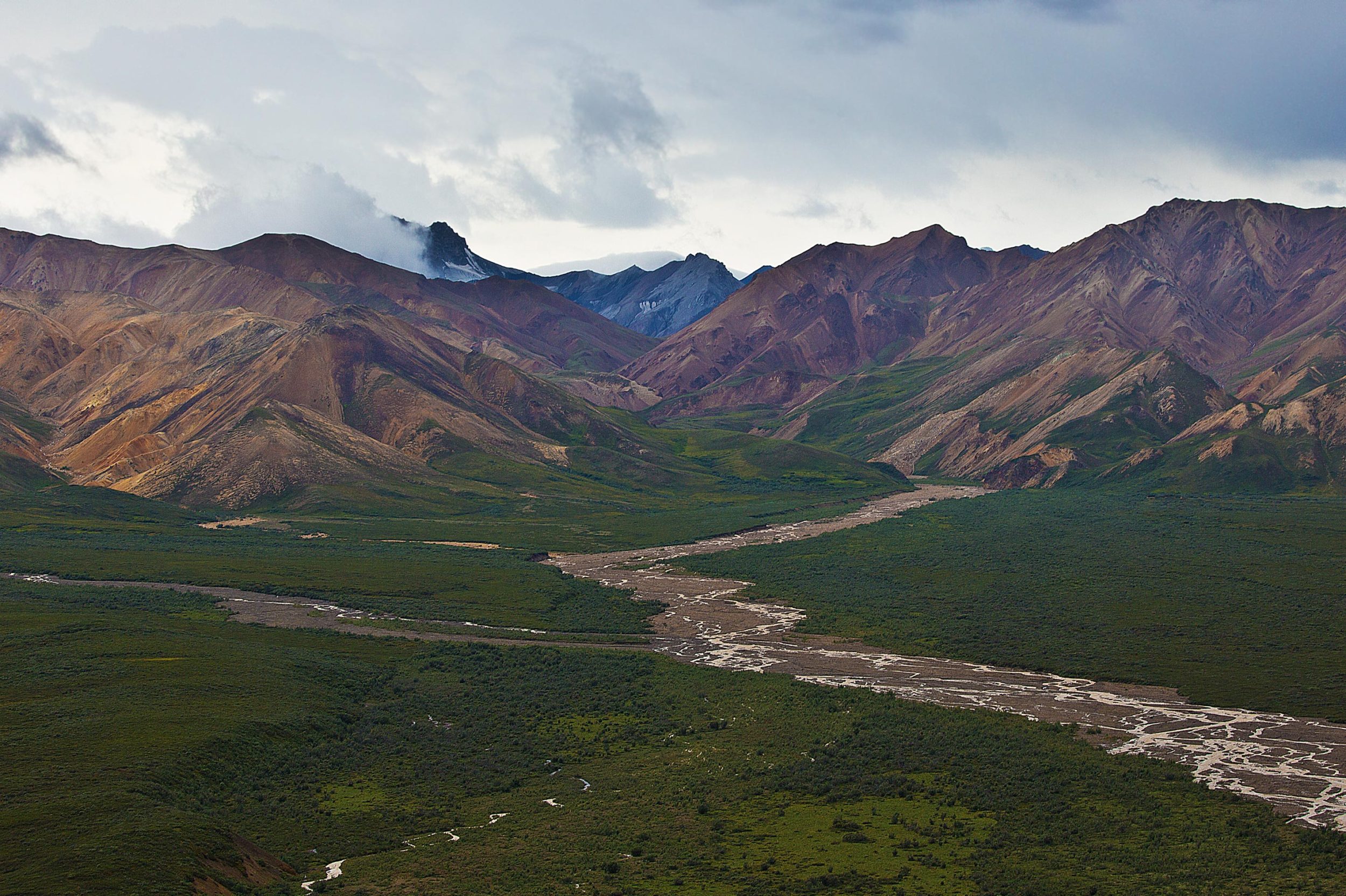 Centered around the mountain of the same name, both the National Park and the mountain are visually enormous: The Park is larger than multiple States and the mountain, with a height of 20,308 feet and a vertical relief of nearly 18,000 feet, creates one of the most daunting vistas you will see anywhere. While I was not fortunate enough to see the entire mountain (this is sadly a rare occurrence in the summer), I was able to see the bottom left part of it: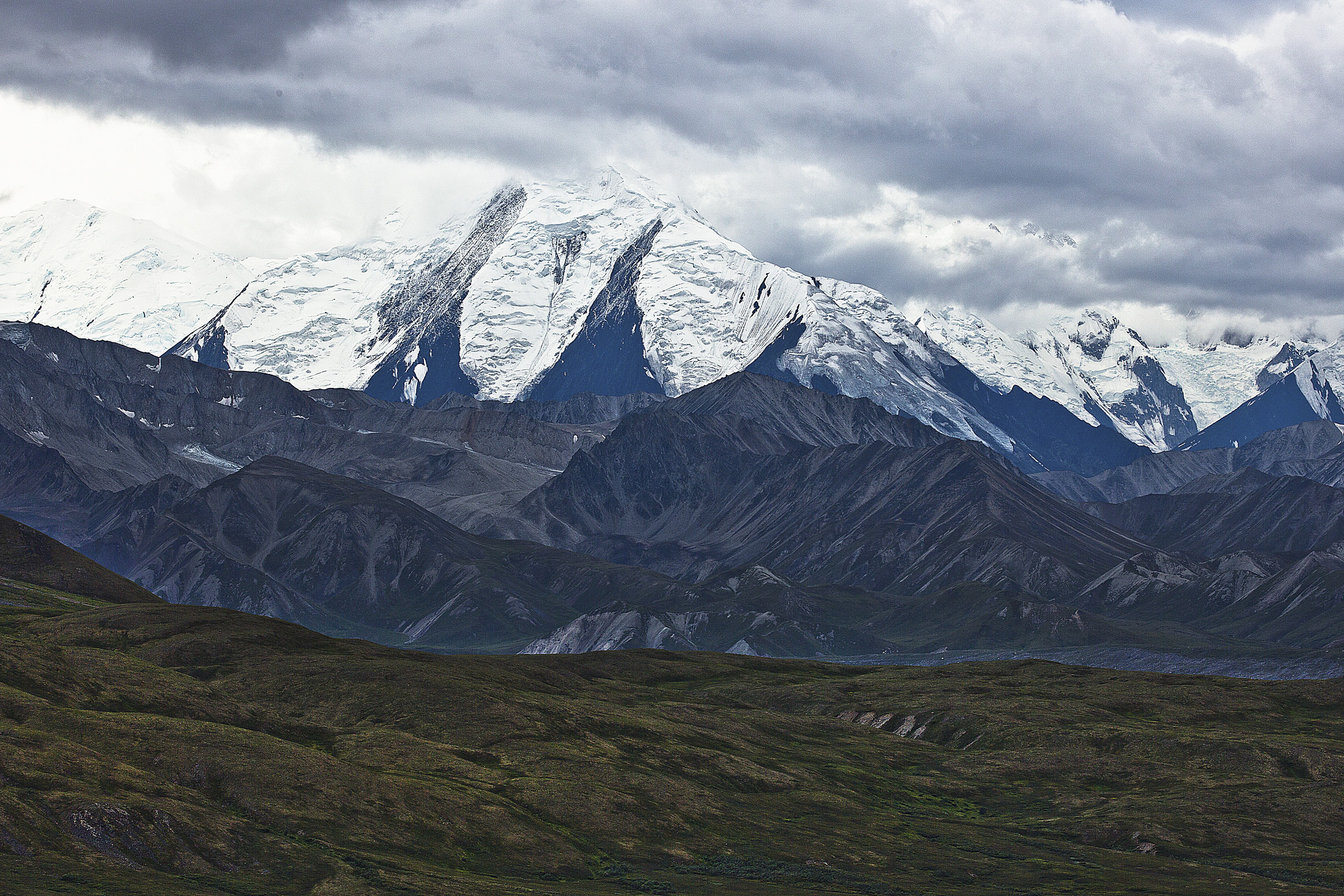 Given how easy it is to access, Denali is not a lightly visited National Park: nearly 600,000 visitors make their way to the Park during the summer season and so if you are looking for a tranquil and remote National Park to visit, this is not it. That said, the Park service has gone to great and admirable lengths to keep Denali as wild as possible, and their efforts show: a strictly regulated bus system keeps most of the 89-mile road through the Park clear and traffic-less and the limits they've put on backcountry permits keeps the dramatic views clear of tents, campsites, and RVs.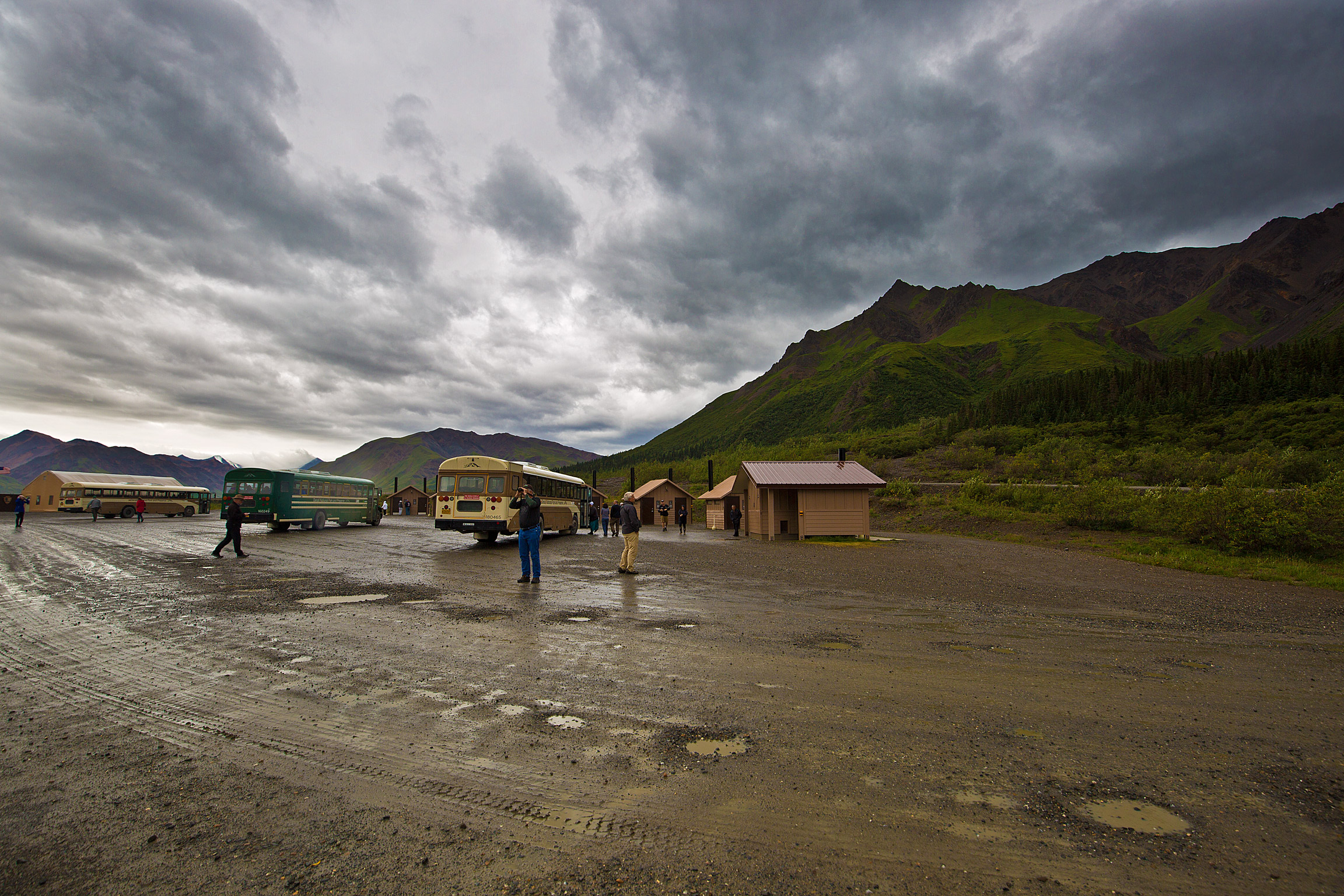 While I did spend some time roaming about in the openly accessible areas of the Park, the main portion of my trip took place on the "Road to Kantishna" tour, which is a 12-14 hour bus tour through the Park. Short of either flying over it ($$) or taking an extended backpacking and camping trip, this bus tour is the primary means for seeing the main portions of the Park.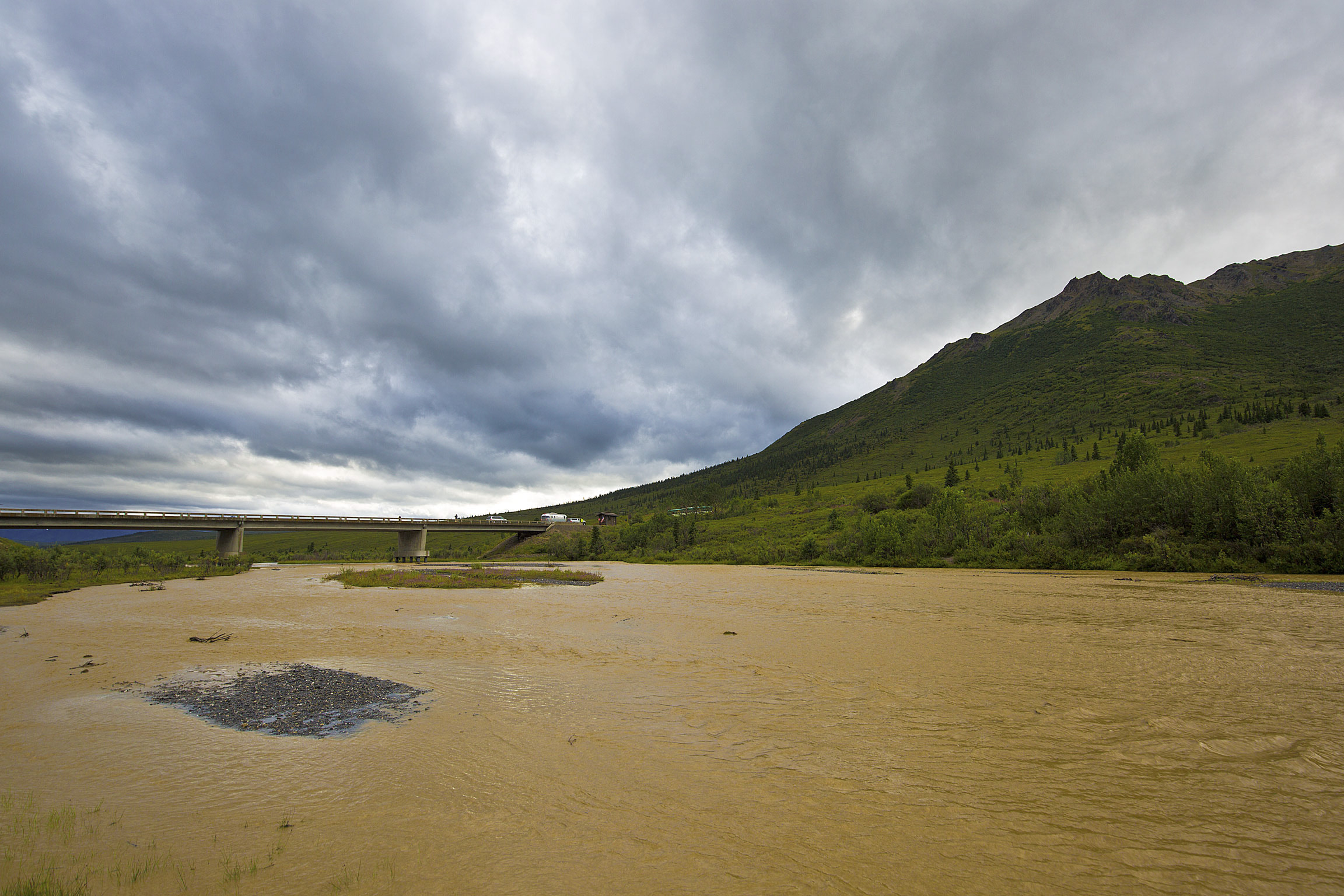 Structured like a proper tour with a dedicated driver/guide who somehow manages to provide interesting information and stories for the entire 14 hour journey (some memorable highlights from my tour included stories about man-eating bears, discussion of the "Chris McCandless bus" problem, and a tidbit about how the modern Alaskan Muskox descends from relatives in New Jersey), the Road to Kantishna tour is full of dramatic mountains: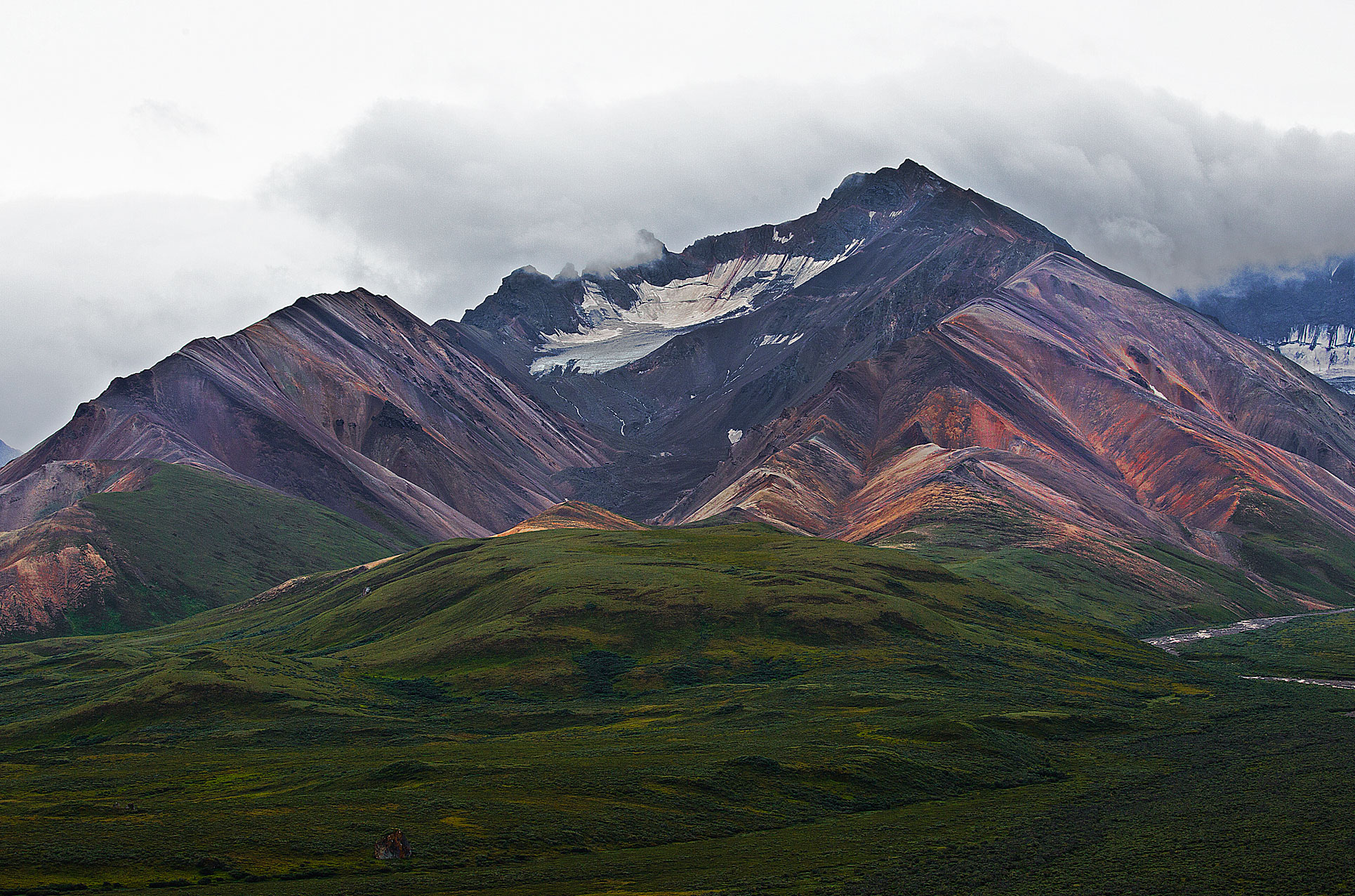 Seemingly limitless wildlife sightings:
and some of the most epic and dramatic views you will see anywhere: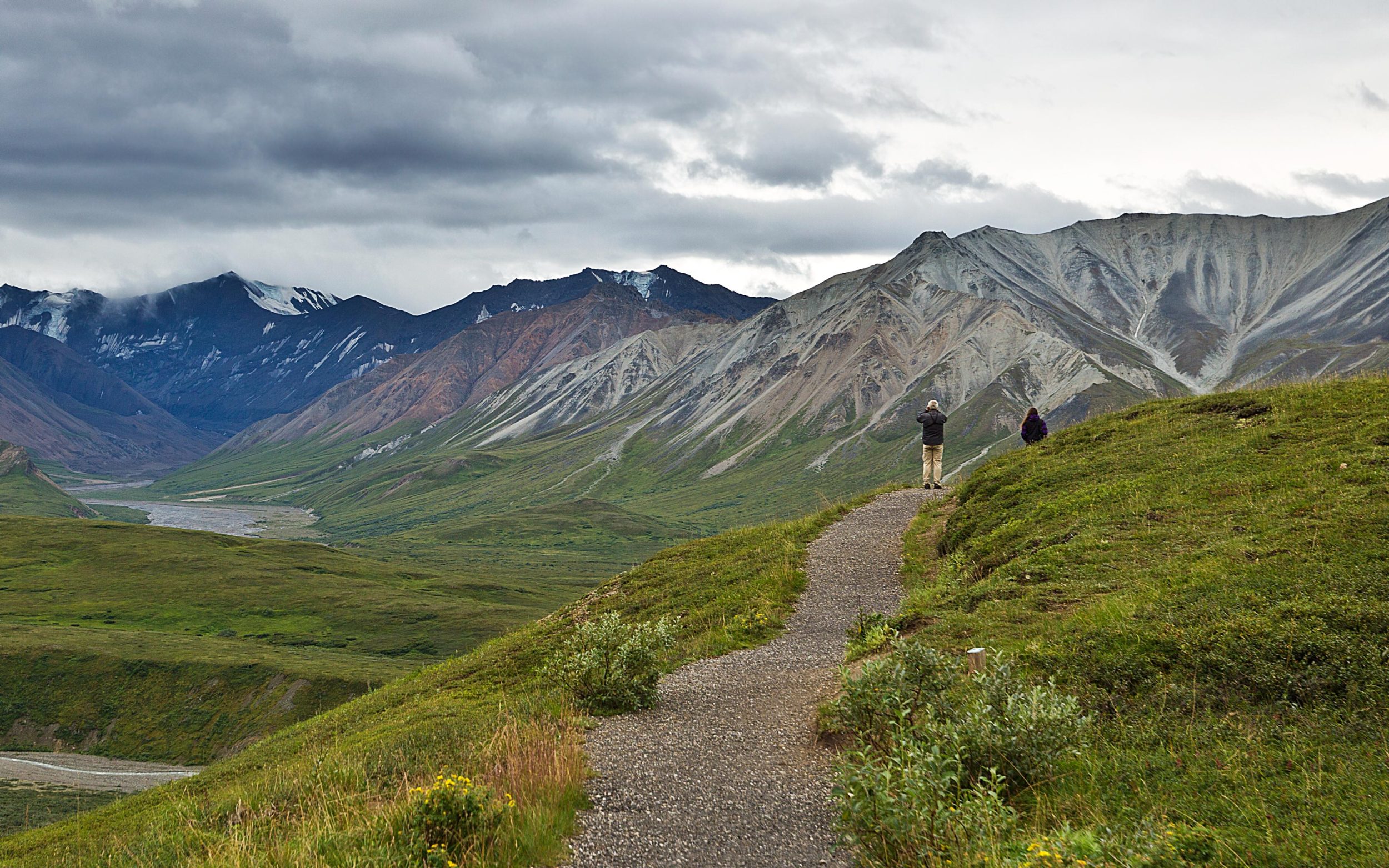 Widely and fairly considered one of the "crown jewels" of the US National Park system, Denali National Park offers a wonderful balance between the 'wild' that so many of us are looking for and a rare ease of accessibility that so few similar Parks can offer. Next up, I will be headed out to the Sand Dunes of Kobuk Valley National Park- so long for now!
-Morgan