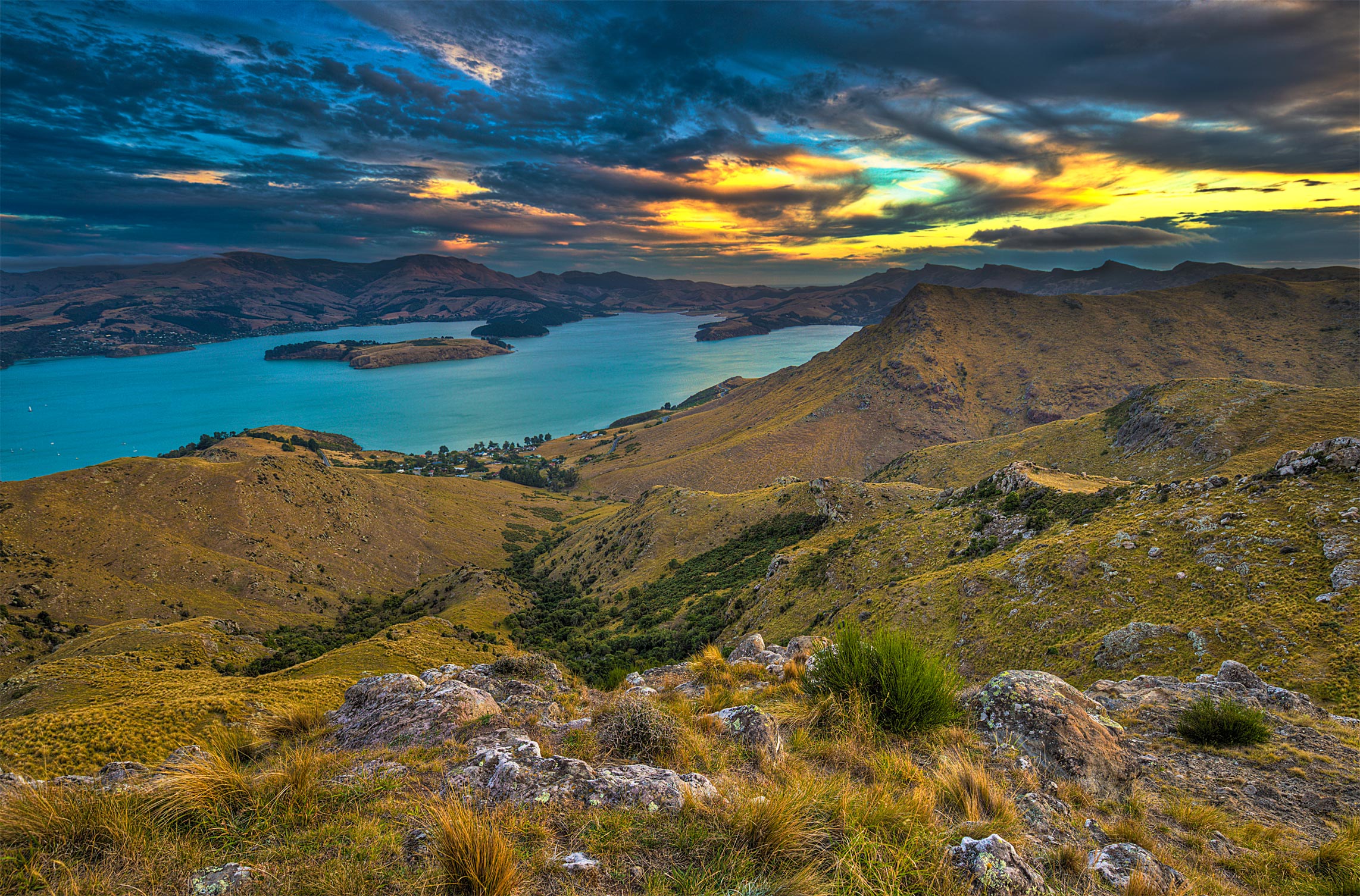 Journal #11: Christchurch
Date: 3/12/16
Cover Photo: "I Was Born in a Flame"
Sheep Spotted: 2 (and they came right up to me)
***Quick Note: We got hit by a decent sized earthquake last night- Everyone is okay!***
I really need to take rock climbing lessons- but more on that later…
By air, Queenstown and Christchurch are only about 35 minutes apart; however, by bus they are over 8 hours apart. That should give you a rough idea of how crazy the terrain is on the South Island.
Christchurch is almost the complete opposite of Queenstown- the city is completely flat (except for the countryside where I took today's image), very urban (with stop lights and everything!), and appears significantly older.
You see- back in 2011, there was a massive earthquake that destroyed the entire downtown area and left many other buildings in the surrounding area in bad shape. While some buildings have been reconstructed, others remain completely in rubble and covered in graffiti (reminds me a bit of Detroit- except the people are significantly happier and friendlier).
With that said- the area is genuinely beautiful. Nestled on the east coast of the South Island right on the Pacific Ocean (or more accurately the "Avon Heathcote Estuary"), the city is covered in vibrant green trees and green grass and the surrounding area is dotted with massive rolling hills that were used to film the state of "Rohan" in the Lord of the Rings Movies.
I did a rent a car here- primarily because there is a huge amount of awesome hiking trails on the outskirts of the city. My new Airbnb host (Jeremy) recommended I head out to Summit Road, which is a road that runs through the big hills behind the city. It is only about 20 minutes from town, and so I waited until about an hour before sunset and headed out there to hike.
Since I only had about 40 minutes before it got too dark to see, I decided to climb a large hill called "Witch Hill." Now, the trail technically runs under the hill, but being an adventurer and having seen people on top of the hill from afar, I figured I should just freestyle climb to the top of the hill.
What I did not realize until I got up there was that people who had climbed up earlier were training for mountain rock climbing and had ropes they were using. Once this all sank in, I realized I had about 10 minutes to get my photos in (today's shot!) and get off the hill, or otherwise I may get stuck up there for the night since the descent was extremely steep.
So that's what I did- I got the photos in, threw my camera in my backpack, threw the tripod down about 40 feet onto a patch of grass, and freestyle rock climbed my way down. Thank god for adrenaline!
No beer tonight (unfortunately)- tomorrow I'm driving out to Akaroa for a full day hike, but I will look for craft breweries on the way!
-MB