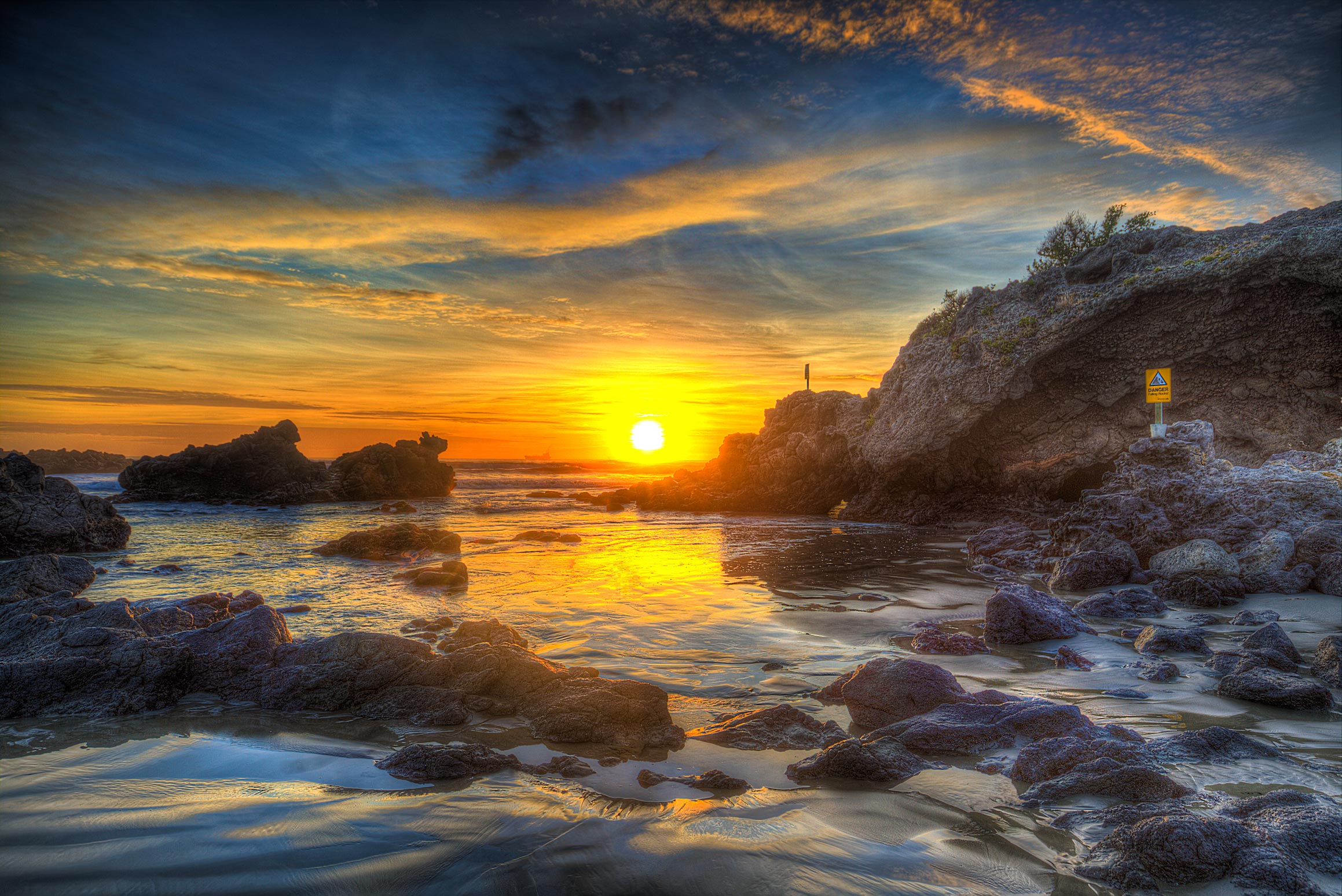 Journal #12: Christchurch
3/13/16
Cover Photo: "The Red Sun Rises"
Sheep Spotted: ~20
Day 2 in Christchurch! Last night at around 1am, there was a pretty sizable earthquake (4.4) right in the center of the city. Jeremy's house is evidently on rollers, because for about 10 seconds the entire house moved from left to right. Luckily there was no serious damage or casualties- evidently the earthquake happened deep underground, minimizing its effectiveness. That said- still a sharp reminder of the large fault lines the city rests on.
This morning I got up before sunrise to get to Sumner Beach- which is a beach on the East side of Christchurch. Sumner is a relatively affluent looking community that appears to be unaffected by the earthquake(s)- there is basically no graffiti and nearly every building looks to be in good condition. Anyways, I got to Sumner Beach right as the sun was coming up and captured today's cover photo!
After leaving Sumner beach, I headed to Akaroa, which is a city on the Bank's Peninsula. The Bank's Peninsula is a large hilly area that was formed by a Volcano a long time ago. Here's what it looks like on a map: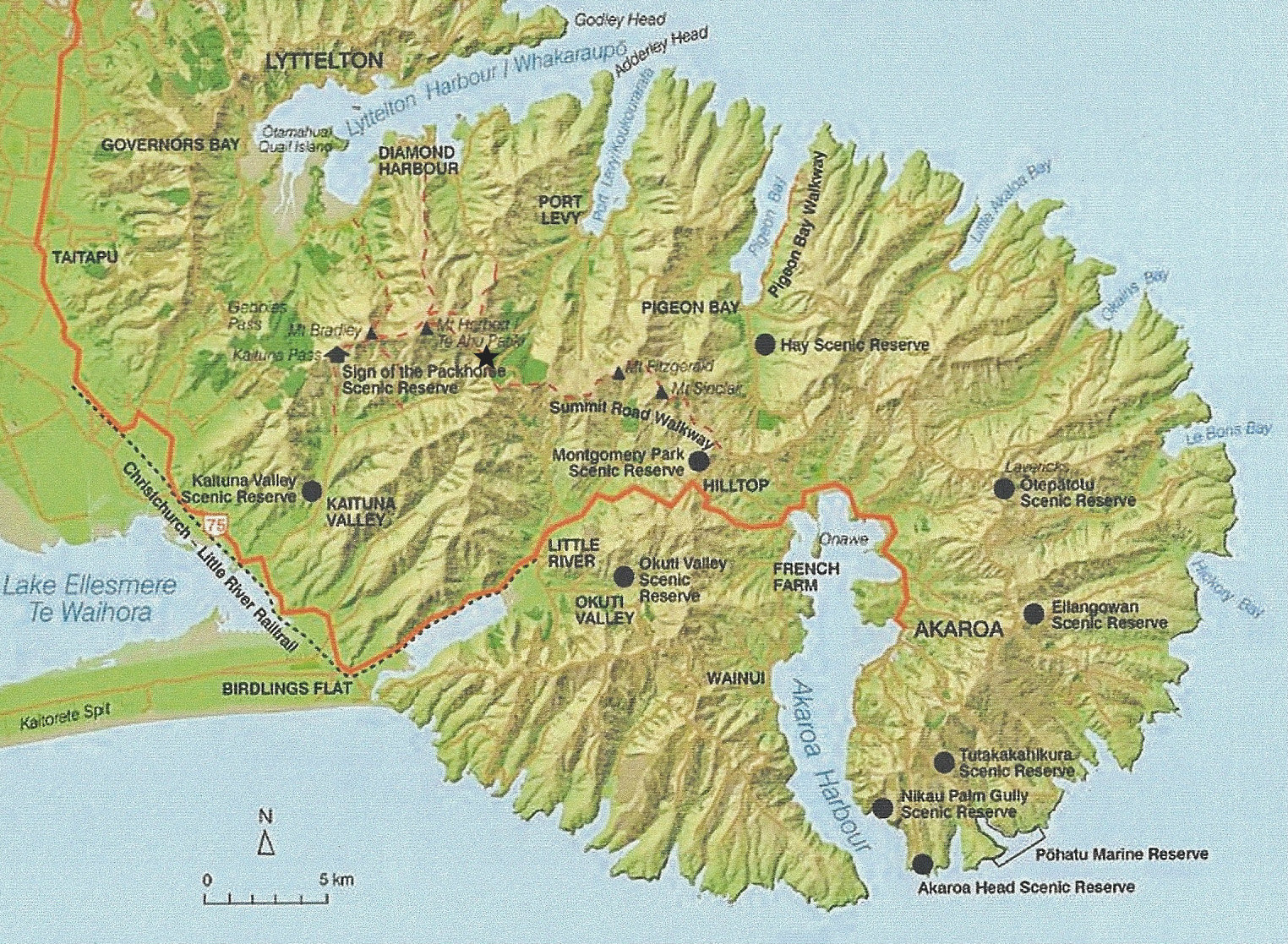 For a traveller who misses the mountains of the southwest (*cough* me *cough*), Akaroa is the perfect places to go, since it is completely surrounded by lakes and rolling hills.
Interestingly enough- Akaroa is a French Settlement. Evidently in 1838, the French landed there and claimed it for their King, Louise-Philipe. Since then it was obviously reclaimed by the British and then subsequently made independent, but it maintains the French influence- sort of like Paris section of Epcot.
From Akaroa I went on several short hikes. The best was in the Hinewai Reserve, which looks like this: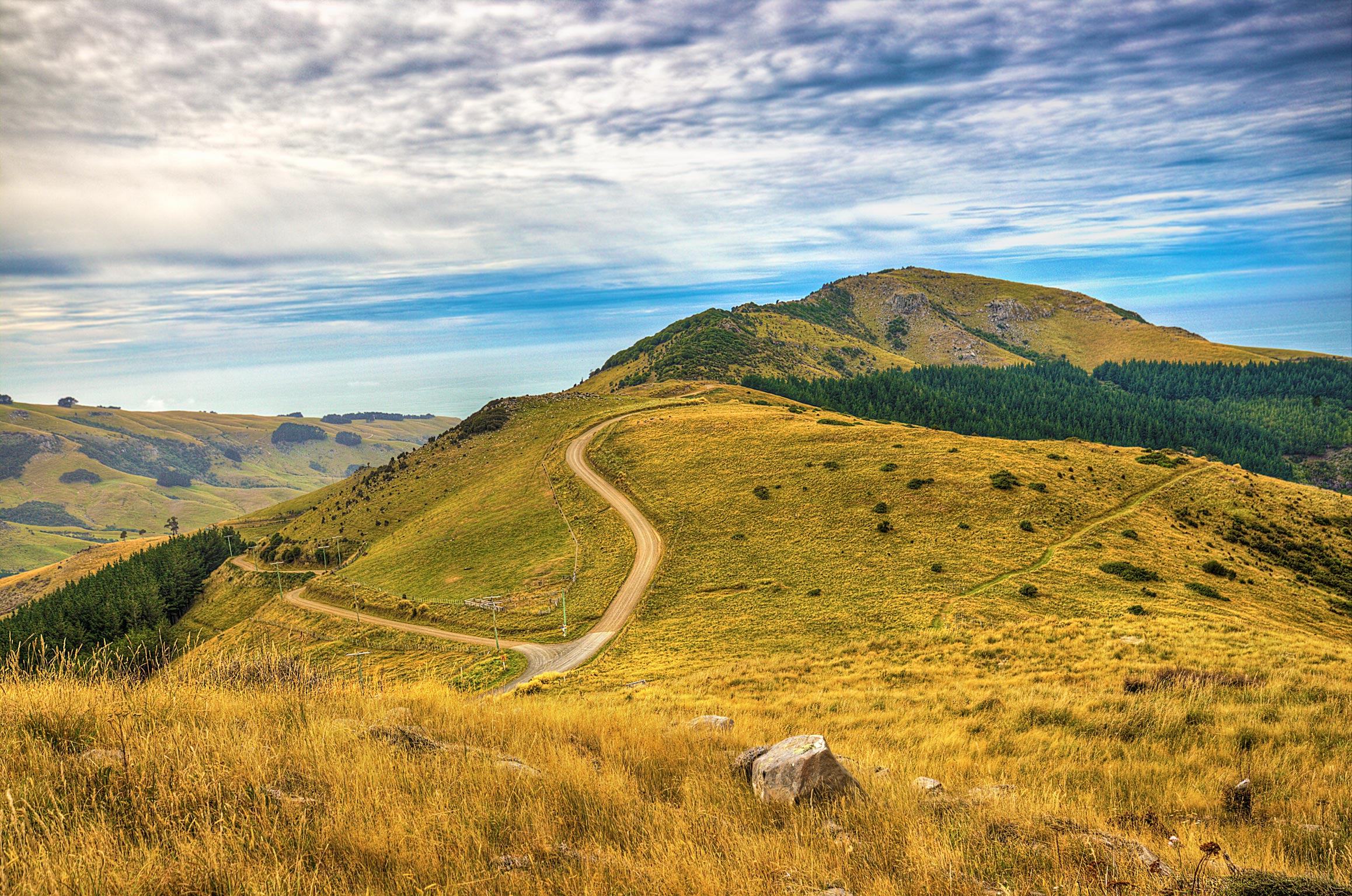 I then headed back late to Christchurch. The roads around the Bank's Peninsula are like being on a roller coaster- extremely narrow with super sharp turns that are supposed to be taken at high speeds (60km+). It's a bit heart pounding, but on the plus side for about 30 minutes you get to experience the day to day of a Formula One driver
Tomorrow I am heading out to Lake Tekapo (Tee-kuh-poh)- which is roughly 3.5 hours from Christchurch. Since the goal is to shoot a photo of the stars (late at night), I may post the following day!
Cheers,
MB