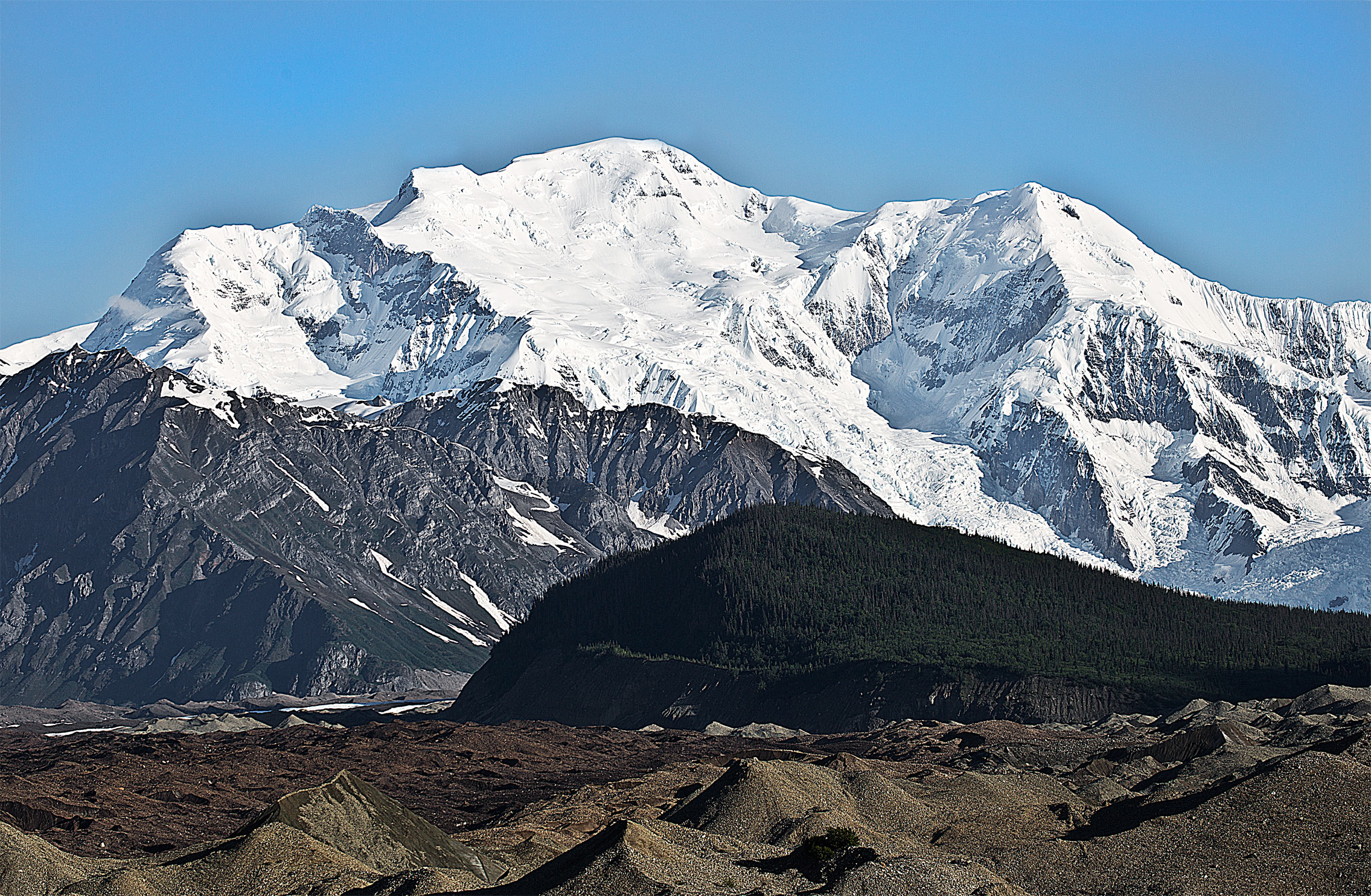 In the heart of a boundless wilderness, the true spirit of adventure is ignited not by the comforting familiarity of civilization but by the call of the uncharted. That is the journey I undertook, driving for five relentless hours through the untouched expanses of rural Alaskan landscape. My destination? A derelict dirt parking lot sitting in splendid isolation. This rugged place was my gateway to an untamed titan among natural sanctuaries – Wrangell-St. Elias, America's largest and most formidable National Park.
Embraced by the icy grasp of Alaska, Wrangell-St. Elias is an empire of wilderness, a bastion of America's natural grandeur, guarding not just one, but two mountain ranges of significant stature – the eponymous Wrangell and St. Elias ranges. This majestic park is home to mountains that emerge from the frigid waters of the Pacific, climbing with a relentless surge of rock and ice, reaching for the heavens, standing as high as 18,000 feet. These towering giants are not mere mountains, but colossal sentinels, some of the largest peaks on our planet, asserting their majesty over the expansive, untamed landscape.
Stepping out of my vehicle, a symphony of untouched wilderness embraced me. The silent whisper of the breeze through the sparse trees, the crunch of gravel beneath my boots, all underscored by the anticipation hanging heavy in the crisp Alaskan air. I quickly discovered I wasn't the only explorer drawn to this unspoiled cathedral of nature. Three other individuals, laden with backpacks and brimming with a mixture of enthusiasm and uncertainty, stood self-consciously in the center of the lonely lot. The ensuing twenty minutes were filled with hesitant small talk, a dance of pleasantries and silence as we, the strangers in this vast wild, awaited our call to adventure.
Our summons arrived in the form of a small, 5-person prop plane, touching down a mere twenty feet from our motley group, abruptly dispelling the looming silence. It was piloted by a man who seemed ripped from the pages of an adventure novel, a heavily bearded middle-aged Alaskan sporting camo-fatigues, his eyes gleaming with the promise of the journey ahead.
Our plane was not merely a vehicle, it was a promise, a steel-winged chariot poised to carry us over the untouched heartland of the Alaskan wilderness. The preflight check was brief but filled with grim possibilities, a stark reminder of the perilous unknown we were willingly plunging into. But after being apprised of all the catastrophes that could befall us in the event of a crash, we remained undeterred, our spirits undimmed.
And so, with hearts heavy with excitement and a touch of trepidation, we took off, leaving the vestiges of civilization behind, rushing headlong into the vast, untouched grandeur of Wrangell-St. Elias. Our journey into the epic wilderness was just beginning, a grand saga written by the hands of nature, waiting to be explored and revered by those who dare venture into its pristine heart.
Here are my photos from this epic Park: